A-DATA Technology Co., Ltd., the worldwide leader in DRAM modules and Flash application products, recently launched its 500 series 2.5"...
Corsair, a worldwide leader in high-performance computer and flash memory products, today announced two new Flash Survivor GT USB flash...
Creative Technology Ltd. today unveiled the Creative ZEN® X-Fi®2, featuring a stunning 3-inch touch screen and award-winning Xtreme Fidelity™ X-Fi...
Lexar Media, a leading global provider of memory products for digital media, today announced it will offer the Lexar® Professional...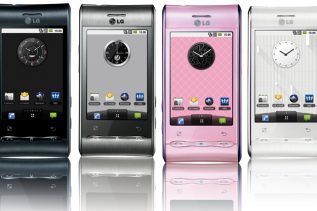 LG Electronics, (LG), a global leader and technology innovator in mobile communications, today announced the launch of an Android-powered smartphone,...
T-Mobile USA and Samsung Telecommunications America announced today a Samsung Galaxy S device that is available from T-Mobile, entitled the...
Following their success of dual interface 2.5″ SATAII SSD M10,Silicon Power unleashes the ultra fast 2.5″ SATAⅡ E10 SSD. Utilizing...