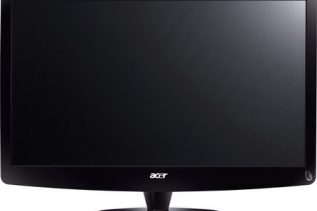 Acer Incorporated has announced the launch of two new products that can convert your 2D content to 3D for you...
AMD today finally introduced its Radeon HD 6900 series graphics which are based on AMD's next-gen "Cayman" GPU and featuring...
AMD today announced that it will demonstrate the forthcoming Blu-ray stereoscopic 3D standard at the 2010 Consumer Electronics Show, showcasing...
The Eee Pad MeMO tablet was announced back in January at CES 2011, but today Asus has updated it, giving...
Asus has unveiled a wide range of gamer-friendly products at Computex, from a new 3D displays, motherboards, video cards, desktops...
BenQ today announces the release of its new 24-inch EW2430 and EW2430V Vertical Alignment (VA) LED monitors. The new offerings...
Epson Japan introduced today the so-called Moverio, which is a see-through 3D head-mounted display (HMD) and according to the company...