Today Acer has announced 10.1-inch tablet which is based on AMD platform and Windows 7 OS and combines touch screen...
AMD today has introduced the AMD 890GX Chipset, which comes with integrated DirectX 10.1 graphics Radeon HD 4290 and support...
Advanced Micro Devices today announced its next generation Accelerated Processing Units (APUs) for desktop and mobile platforms, the AMD A-Series...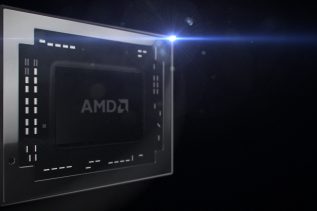 The lack of high-performance processors in the AMD portfolio and the fact that the AM3+ platform has been around for...
AMD and NVIDIA have played a well known dirty trick on customers again, this time by releasing rebadged mobile graphics...
As part of the new desktop platform designed for mainstream consumers, AMD  today announced the first ever quad-core processor for...
Following the launch of the ATI FirePro™ V8800, the industry's most powerful professional graphics card ever created, AMD  today introduced...