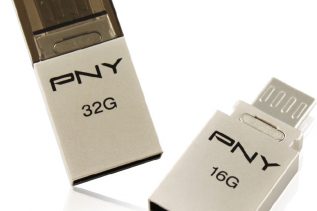 The rise of numerous mobile devices and the popularity of USB flash drives have given birth to a new class...
Point of View has announced the release of three new tablets that belong to the company's Onyx line – the...
The US tech giant Hewlett-Packard has announced the Slate7 consumer-oriented table. Thanks to its very liberal pricing analysts expect the...
ZTE has announced a new smartphone that goes by the name of Grand Era LTE. As the name hints the...
French company Archos, known for making and selling various inexpensive tablets and other portable devices, plans to release a new...
Sources close to the US cell phone operator Cellular have disclosed that Samsung prepares a new smartphone – Galaxy Axiom...
HTC has expanded its product list with a new smartphone that will be sold in the countries found in Southeast...