Archos announced a new version of its 7-inch Archos 70 Internet Tablet model, which they claims is the first android tablet...
IN Media launched their IN Media Tablet PC which is powered by Google's Android 2.1 operating system, integrating all applications...
Samsung today officially announced GALAXY Tab 7-inch Android 2.2 powered tablet, which promise PC-like web-browsing and all forms of multimedia,  as...
The SurfBoard 700 is a seven inch Internet Tablet computer by ezGear that is based on the Google Android 2.1....
Acer America announced that its Android-Powered Liquid E Smartphone is now available for purchase exclusively via the leading wireless provider...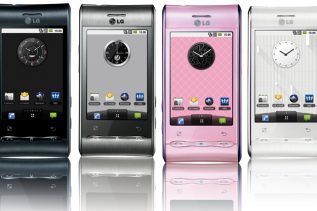 LG Electronics, (LG), a global leader and technology innovator in mobile communications, today announced the launch of an Android-powered smartphone,...
Samsung Electronics Co. Ltd., a leading mobile phone provider,  introduced the Galaxy S (Model: GT-I9000), a smart phone that makes...