The Samsung JackTM, the successor the award-winning BlackJackTM and BlackJack IITM, will hit AT&T shelves on May 19th....
AT&T, HTC and Samsung have announced the first LTE phones to launch on AT&T's new network. These are the HTC...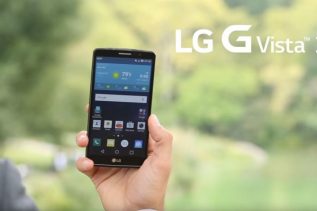 LG's American partner AT&T has announced the successor to last year's G Vista smartphone. The new device naturally carries the...
Sprint, one of the major US carriers, has used its unlimited data plan for years as a way to differentiate...
Sony has finally decided to release the Tablet P in the United States. The device was unveiled for the first...
Research In Motion officially unveils the BlackBerry Torch 9800, their first smartphone that will use the BlackBerry 6 operating system...
AT&T today announced that will ship Windows Mobile smarthphones – the HTC Tilt 2 and the HTC PURE, both uses...