Big news for the fans of Diablo III, Blizzard Entertainment CEO Mike Morhaime has announced during the Activision Blizzard Q1...
Blizzard Entertainment has shocked Diablo fans yet again – this time with an announcement that the final Diablo III version...
Blizzard Entertainment, Inc. announced plans for the third expansion to World of Warcraft®, its award-winning massively multiplayer online role-playing game (MMORPG).
Razer™, a leading manufacturer of high-end precision gaming and lifestyle peripherals, has joined forces with Blizzard Entertainment, a premier developer...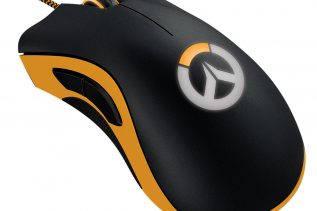 The US maker of gaming peripherals Razer and the game studio Blizzard Entertainment have jointly announced a number of new...
The eagerly awaited third installment to the epic Diablo series seems to be a little out of luck. The game...
Blizzard Entertainment announced today that the tickets for the BlizzCon 2010 convention will go on sale on the 2nd of...