Nokia today marked the next phase in the evolution of Maemo software with the new Nokia N900. Taking its cues...
Nokia yesterday announced a little brother of  its touchscreen X6 – Nokia X6 16GB. Unlike its big brother  x6 32GB,...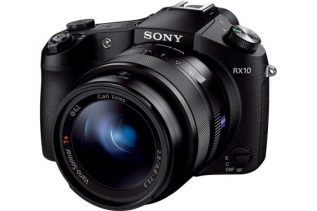 Sony has started the sales of a new digital camera dubbed Cyber-shot RX10. The novelty uses a metallic chassis that...
Sony today refreshed its Cyber-shot digital cameras with two new models DSC-TX9 and DSC-WX5,  that are claimed to be "the...
Sony extends its DSLR cameras with two new models,  the 16.2 megapixel A580 and 14.2 megapixel A560. Both camera feature...
SteelSeries have teamed up with GUNNAR Optiks,  to propose you "Scope digital performance eyewear", which feature GUNNAR i-AMP lens technology...
The Nokia N8, Nokia's latest smartphone, intuitively connects to the people, places and services that matter most. With the Nokia...