AOC International has developed a new 22-inch monitor that gets both signal and power from a USB port. The novelty...
ASUS has publicized on its web site a new notebook called the Eee PC 1225B. There are very few details...
Hewlett-Packard is getting ready to show two new desktop computers at CES 2012 despite all intentions of the company to...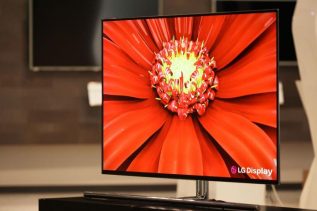 The South Korean company has announced the successful development of the world's largest OLED TV panel that comes at full...
LG's TV design and production unit has been doing very well lately. After the recently announced 55-inch OLED TV that...
LG is getting ready to launch a new smartphone that will bear the name "Fantasy". The actual release is expected...
IPS monitors have enjoyed steady growth in popularity and a steady drop in prices and it may be that 2012...