Stylishly Entertaining – the ASUS F50 and F70 range of notebooks combine cutting-edge design with equally innovative multimedia features tailored...
This tiny handheld projector can project an image up to 50 inches on the wall or any surface....
Among higher-end LCD TVs, a 120Hz refresh rate is fast becoming a standard feature. Typical HDTVs refresh at 60Hz, so...
Dell  unveiled the Dell Studio XPSTM 16 and Dell Studio XPS 13 laptops – the first Studio laptops to bear...
The ASUS W90 represents a shift in the manufacturing and designing of the notebooks of today, where style plays an...
Gateway launches two new notebook lines – the Gateway® UC Series and Gateway MD Series.Optimized for multimedia enthusiasts on a...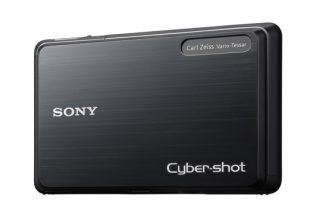 With a focus on making photo sharing easier and more convenient, Sony today introduced the world's first Wi-Fi® enabled digital...