Corsair announced the F60, F120, and F240 additions to its Force Series SSDs. The new drives comes in 60GB, 120GB,...
Corsair has decided to add a new wireless headset and a gaming PC case to its already existing Vengeance brand,...
After unveiling the Hydro H80i and Hydro H100i liquid CPU coolers yesterday, today Corsair also unveiled a bunch of new...
Corsair today announced its new Flash Voyager flash drive which utilizes the fast USB 3.0 interface. The drive have durable...
The company Corsair also announced its newest solid-state storage solution, based on SandForce's SF-2281 controller. The Force Series 3 SSD...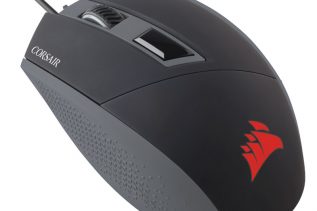 Corsair has announced the new Katar gaming mouse along with a new gaming mouse pad that is called MM300. The...
Corsair, a worldwide leader in high-performance computer and flash memory products, today announced two new Flash Survivor GT USB flash...