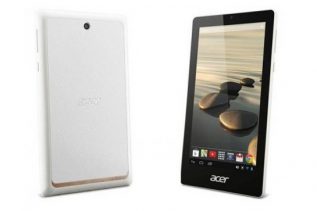 Users who need a cheap tablet will soon be treated with the Acer One7 – a budget-oriented 7-inch tablet that...
The South Korean Hyundai has prepared a new entry to the tablet market – a new tablet computer, which runs...
The French tablet maker Archos has officially unveiled the 2nd generation of its FamilyPad tablet – a device that targets...
French electronics company Archos has enriched its product list with a new tablet that goes by the name of 97...
Famous smartphone chipmaker Qualcomm has announced two new Snapdragon S4 processors for smartphones – the MSM8226 and MSM8626 – both...
Mini-PCs have been the latest craze recently with more and more models coming out. But there's something new on the...
Here's another dual SIM card smartphone this time coming from BLU. The so-called VIVO 4.3 comes with Android and features...