Most probably just a few of you have heard of the motherboard maker Kontron – but guess what – this...
Mortal Kombat 3 on Google Play? Yes, it's possible and if you look closer you will find that the game...
The French tablet maker Archos has officially unveiled the 2nd generation of its FamilyPad tablet – a device that targets...
Mini-PCs have been the latest craze recently with more and more models coming out. But there's something new on the...
The South Korean Hyundai has prepared a new entry to the tablet market – a new tablet computer, which runs...
Here's another smartphone leak – this time about an upcoming Huawei flagship smartphone dubbed Ascend D2. The new device will...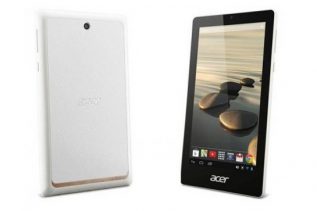 Users who need a cheap tablet will soon be treated with the Acer One7 – a budget-oriented 7-inch tablet that...