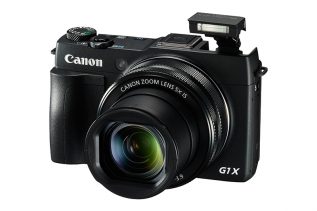 The famous maker of digital cameras and other devices Canon has started the sales of a new high-end compact camera...
The Japanese digital camera maker Nikon has announced a new 20.1 MP camera under the brand name Coolpix S3500. The...
Panasonic announced the introduction of the LUMIX DMC-ZR3, a fully-featured digital camera complete with AVCHD Lite High Defintion (HD) video...
HP unveils five point-and-shoot digital cameras and three camcorders. The  CW450t($109) available in  blue and merlot and HP PW460t($149) available...
BenQ has announced the launch of a new portable point-and-shoot camera called LT100 and targeted for female consumers. It is...
JVC has announced the release of its GC-PX10 hybrid camera which thanks to company's FALCONBRID high speed imaging engine can...
BenQ today adds another point-and-shoot camera to its portfolio, the 14-megapixel E1465 model which comes with renowned shooting mode for...