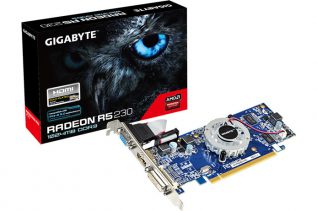 Advanced Micro Devices (AMD) has launched perhaps the last and slowest member of the Volcanic Islands family. The card is...
The Korean tech giant LG has announced two new laptops – the N550 and N450 – that are both based...
ZOTAC International has announced a new budget oriented NVIDIA graphics card – the GeForce GTX 560 SE – that will...
The Korean company Zalman has joined the AMD graphics camp in a bid to capture market share in the graphics...
Lenovo has launched the IdeaCentre Q180 – a consumer desktop PC with dimensions no larger than a paperback book, yet...
Lenovo has added two new additions to its small-to-medium business notebook lineup, the 14-inch E425 and 15.6-inch E525 notebooks which...