The Chinese smartphone maker ZTE has shared some details on the upcoming third generation Blade smartphone. The Blade III will...
Samsung Electronics today unveiled another smartphone, but instead of a new, Android based model, this time the company revealed a...
Sharp has released their AQUOS Quattron LE830 Series HDTV which features company's edge-lit LED X-Gen LCD panels and Quattron Quad...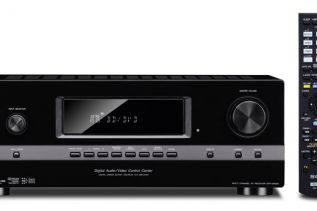 Sony has revealed its new Home Theater Receivers line for 2011 that bring more advanced features to the consumer. There'e...
Sony Ericsson finally unveils the newest addition to the Xperia family for 2011 – the Xperia arc smartphone with Android...
Western Digital introduces the TV Live Hub, a Full-HD 1080p media player with a 1 TB built-in network hard drive...
Western Digital's My Book Live home network drive, provides consumers with fast storage and access to their content at up...