Pentax has responded to the recent release of the Canon EOS 5D Mark III with the launch of its own...
Sony this morning unveiled two new cameras from its Alpha family, the α65 (SLT-A65) and α77 (SLT-A77) models which are...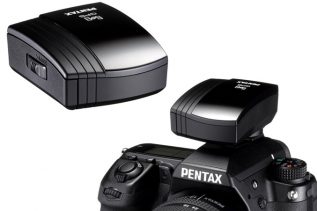 Pentax Imaging rolls out a new accessory for digital SLR cameras which will help you add additional important data to...
Canon today announced the entry-level EOS Rebel T3 and its new flagship Rebel EOS Rebel T3i Digital SLR Cameras....
The successor to the GH1 is now officially announced. The LUMIX DMC-GH2 Micro Four Thirds camera features featuring a new...
Nikon Inc. announced its new D7000 digital SLR, which will replace the 2008's D90 model. The camera is equipped with...
Olympus announced its new flagship model from E-Series digital SLR camera lineup. The new E-5 professional camera inherits the popular...