The Japanese Sony has officially presented its newest smartphone, known as Xperia Z1 mini. The new company product comes with...
Sony has finished working on two new business-oriented notebooks that will soon arrive on the market under the tradenames of...
Two slim, power-packed new Cyber-shot™ cameras are a stunning showcase for advanced Sony optical, imaging and processing technologies.The easy-to-use Cyber-shot™...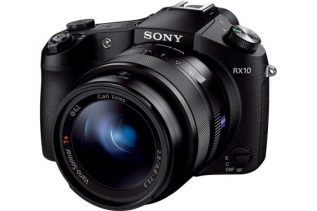 Sony has started the sales of a new digital camera dubbed Cyber-shot RX10. The novelty uses a metallic chassis that...
It's the very last word in HD picture quality, smart shooting features and stunning looks. The new flagship of Sony's...
The mysterious Sony LT29i "Hayabusa" smartphone has been officially unveiled at a Sony event in London, the UK....
Sony's flagship smartphone – the Xperia S – will get a new color, the company has announced. Available until now...