The newest external hard hard drive by Transcend measures 172.4 x 152.4 × 44.8mm,  packs 3.5 -inch SATA Hard Disk...
The US memory and SSD maker Patriot has released a rather interesting external hard drive that gets powered by an...
Creative rolls out two new external USB Audio Solutions for your laptop or desktop – the Creative Sound Blaster X-Fi...
A new external drive is coming to the market by Silicon Power, called D05 and featuring scratch resistant, metallic grain...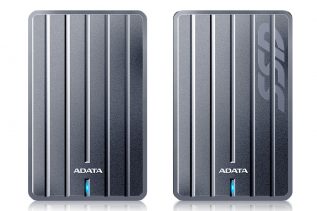 ADATA has released two new external storage drives known as Premier SC660 and Premier HC660. Designed for people on the...
Toshiba Europe extends its external hard disk drives portfolio with two new models – the STOR.E STEEL S and STOR.E...