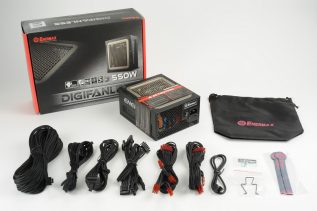 Enermax has introduced the DIGIFANLESS 550W power supply unit (PSU), which happens to be the world's first fanless power supply...
Shuttle launches the new ultra-compact XS35 desktop PC, which is only one-third the size of the previous generation slim PC....
Intel Developer Forum visitors were subject to a rather interesting demonstration – chip giant and host of the event Intel...
VIA Technologies, Inc, a leading innovator of power efficient x86 processor platforms, today announced the VIA EPIA N700-10EW Nano-ITX board,...