ADATA Technology has launched a 2.5-inch solid state drive equipped with both USB 3.0 and SATA II interfaces. The N004...
Active Media Products releases a new slim pivot style USB drive in fire-orange and white racing colors, which is available...
The .50 caliber round can penetrate all of the commonly found urban barriers except a sand-filled 55-gallon drum.A 50-caliber bullet...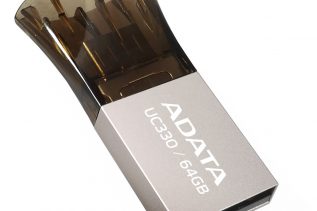 The leading Taiwanese manufacturer of computer memory and flash products ADATA has released the all-new UC330 Dual USB flash drive...
Adata Technology adds a new flash drive to its portfolio which feature USB 3.0 and offers read speeds of up...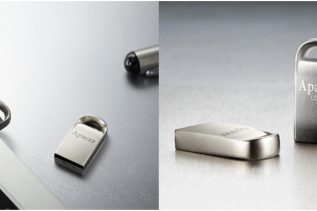 The maker of various memory peripherals Apacer Technology has demonstrated the new USB 2.0 AH115 and USB 3.0 AH156 flash...
The popular memory and peripherals maker Apacer has released the AH450 USB 3.0 flash drive. While it looks like just...