Blackberry's upcoming flagship Blackberry A10 smartphone, also known as Aristo, will get a dual-core processor instead of a quad-core chip...
Despite the fact that the Samsung Galaxy S4 and S4 Mini are almost a year old Samsung does not stop...
The Chinese Huawei will soon unleash a new flagship company smartphone that will compete against the recently announced Samsung Galaxy...
The Korean tech company LG has announced that it will debut its upcoming flagship smartphone – the Optimus G2 –...
LG – one of the major smartphone makers – has unveiled its intention to create its own eight-core SoC despite...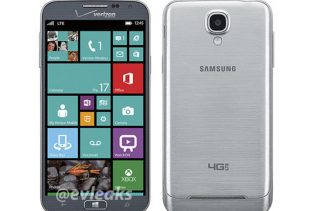 It's official – the first pictures of the upcoming Samsung ATIV SE have been published on the Internet. Judging from...
Samsung has officially announced the launch event for the Galaxy S4 smartphone – the event will take place on March...