Samsung Electronics has officially unveiled the company's first smartwatches as previously expected. The new devices are called Galaxy Gear and...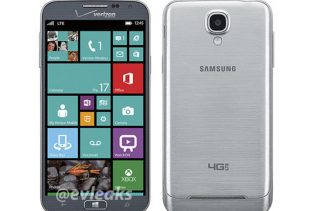 It's official – the first pictures of the upcoming Samsung ATIV SE have been published on the Internet. Judging from...
Blackberry's upcoming flagship Blackberry A10 smartphone, also known as Aristo, will get a dual-core processor instead of a quad-core chip...
Samsung has officially denied the ongoing rumors that the company will release the Galaxy 4S smartphone at the upcoming MWC...
Despite the recent release of the Galaxy S4 flagship smartphone the Korean tech company Samsung has reportedly started working on...
Officially Android 4.3 Jelly Bean is still in the future but a list of the first new features has made...
The Internet has seen what seems to be the first leaked picture of the upcoming Samsung Galaxy S4 smartphone. The...