The Chinese smartphone maker Huawei has finally announced its high-end P6S smartphone putting an end to all speculation and expectations....
The Chinese Huawei has plans to release a new 8-core smartphone, known as Ascend P6S. The device will measure 132.7...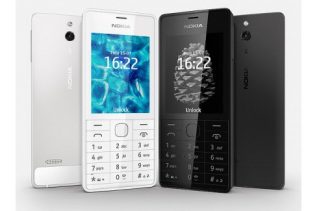 Nokia has unveiled a new mobile phone that comes housed in a classic chassis made of aluminium. The new Nokia...
LG has released an updated version of its Optimus F3 smartphone – a budget-oriented offering in the Optimus F line....
Corning's Gorilla Glass has become quite popular thanks to its sturdiness that is highly appreciated when it comes to smartphones...
HTC has decided to release the dual-SIM Desire SV smartphone in Europe, starting later this month. Announced for India first,...
October 29 was the birthday of another Nexus device too – the LG Nexus 4 smartphone. Most of the specs...