Acer unveiled its newest smartphone which is enclosed in full metal casing, has a giant 4.8-inch touchscreen display with a...
Acer America today announced its new Aspire 5738DG – an innovative notebook with 3D viewing technology. Featuring advanced display capabilities,...
Acer America, part of the world's third largest PC vendor , announced the new Veriton N260G-U2802CP, an ultra-compact nettop for...
Available in July, the stylish new Acer H235H 23-inch widescreen LCD provides consumers with an excellent picture quality, featuring a...
Acer finally announced the release of its pocket-friendly 7-inch Android 3.2 powered Iconia Tab A100 tablet, the price wasn't revealed...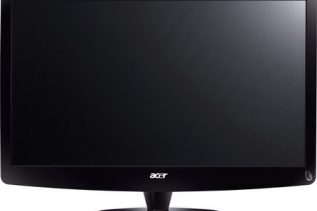 Acer Incorporated has announced the launch of two new products that can convert your 2D content to 3D for you...
Acer America, today debuts its the company's first notebook with multi-touch screen Acer Aspire 5738PG, which will be available starting...