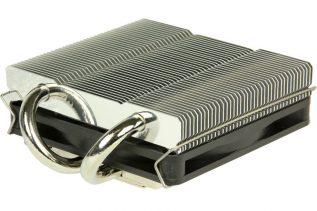 The well-known CPU cooler maker Scythe has released a new product – the Kodati cooler. Apart from the strange, but...
MSI reveals today, a  DirectX 11 capable R5670-PD512 graphic card with dual fans and low profile form factor, aimed at...
Today a micro ATX mainboard – 890GXM-G65 mainboard by MSI which use AMD 890GX chipset was officially launched. The mainboard...
Japan's AOpen introduces the XC Encore OE700 digital entertainment desktop PC, measuring only 106 (H) x 200 (W) x 321...