The Japanese company Iiyama has launched two new 19-inch monitors – the E1980SD-W1 (in white) and the E1980SD-B1 (in black)....
The company iiyama has unveiled a new 23-inch monitor which combines Full HD IPS panel with LED backlighting, to offer...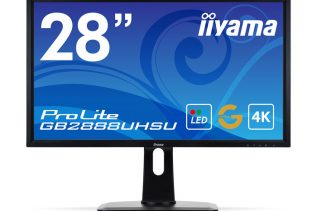 The Japanese monitor manufacturer iiyama has announced the new ProLite GB2888UHSU monitor. The new device is aimed at gamers and...