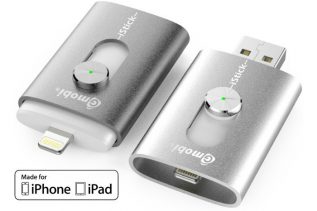 Power Quotient International Ltd. (PQI), which is a famous maker of mobile device storage peripherals, has released the company's first...
Fingerprint/Keypad Lock Screen is a relatively new application for Android but despite this fact it has been making some great...
The US-based branches of Apple have initiated a massive buy-back program for old iPhones. Users who want to return their...
A new media report on Apple products claims the famous US company will release an affordable version of the iPhone...
Despite the recent release of the Galaxy S4 flagship smartphone the Korean tech company Samsung has reportedly started working on...
Just days after the official launch of a Motorola smartphone with an Intel Medfield processor inside, the US chip maker...
The Iphone 5 details have since been unveiled. Touted to be the slimmest and sleekest mobile phone ever designed by...