LaCie debuted today the smallest USB 3.0 hard drives in the world, compatible with desktop and mobile devices, entitled the...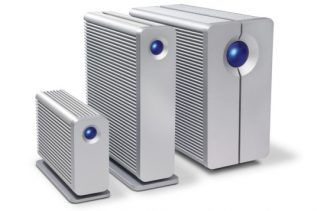 The company LaCie, a maker of RAID solutions and other recording devices, has announced that its 5big Thunderbolt Series, 2big...
The latest propose from LaCie for home storage solution is called LaCie Network Space MAX, design by Neil Poulton, it...
LaCie announced the latest versions of its Portable DVD±RW Drive, design by Sam Hecht. Now with a sleek black finish,...
LaCie adds another member to its professional monitor line-up, the 24-inch 324i widescreen monitor, which has a 10–bit P–IPS LCD...
LaCie introduced the most compact 2.5″ hard drive on the market – LaCie Rikiki, in metal. Measuring just a mere...
LaCie announced three new ways to carry digital content – LaCie itsaKey, iamaKey and PassKey USB key drives, design by...