Welcome to the Wonderland. Finally your grandma will stop taking your laptop to watch Tom Jones clips on Youtube. As...
The popular peripherals maker Logitech and Skype have teamed up to create the Logitech TV Cam HD – a new...
Logitech announced today the Logitech Wireless Speaker Z515 and the Logitech Laptop Speaker Z305, delivering great sound from any notebook,...
Today, Logitech announced the Logitech Harmony® IR Extender System, which makes it easy to control your devices while they're conveniently...
To give gamers greater freedom and high-quality voice reproduction, Logitech today announced the Logitech® Wireless Microphone – featuring an authentic,...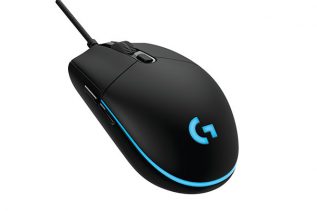 Logitech has come up with a new gaming mouse called G Pro Gaming Mouse. The new mouse is not just...
Less than three months after unveiling its free, fast and easy video-calling software – Logitech Vid™ – Logitech  announced its...