The French company Archos, specializing in designing and manufacturing of tablets, plans to soon start the sales of the Archos...
French electronics company Archos has enriched its product list with a new tablet that goes by the name of 97...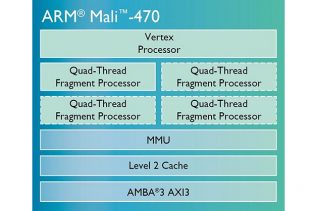 The British company ARM Holdings Plc, known for its ARM processors, has presented the new Mali-470 graphics processor. The new...
The tablet market will soon get a new budget offering courtesy of ASUS. The novelty will be known as MeMo...
You may not have heard of Cube and Chuwi but these two Chinese manufacturers have released two new 9.7-inch tablets...
The South Korean Hyundai has prepared a new entry to the tablet market – a new tablet computer, which runs...
The South Korean company Hyundai has quietly released the T7 tablet, which has already been spotted in certain online stores....