NVIDIA Corp. has officially unveiled a new radically-changed GPU architecture known as Volta due sometime in 2016-2017. Volta will take...
Tech companies usually keep their hardware achievements a secret until the very end as usually information leaks lead to huge...
We all know that NVIDIA's Kepler generation of GPUs will be replaced by hardware codenamed Maxwell sooner or later but...
There is some bad news for NVIDIA fans and some good news – the bad news is that the previously...
It appears that NVIDIA's all new Maxwell family will soon get a new member after the GTX 750 Ti was...
The popular online web site Videocardz has shared some more information on the latest NVIDIA Maxwell architecture and the GM107...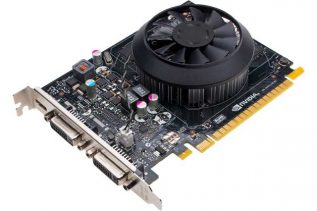 The widely expected NVIDIA Maxwell architecture has been officially launched by GPU maker NVIDIA with two new products based on...