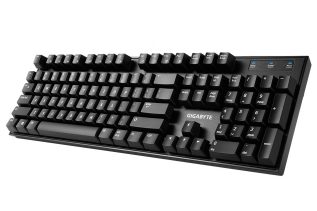 The famous Taiwanese hardware maker Gigabyte has announced the new Force K83 mechanical gaming keyboard to the world. The new...
Popular PC peripherals maker Logitech has announced its latest gaming keyboard dubbed G710+. The new keyboard has been designed for...
Rosewill, the brand name of the famous web-based hardware store Newegg.com, has unveiled a new mechanical keyboard that belongs to...
Cooler Master has introduced its newest gaming peripheral, wearing the mark of its subsidiary CM Storm – the QuickFire Rapid...
Here is, another gaming weapon, this time it comes from Sweden-based company Mionix. Their new gaming keyboard, called Zibal 60...
Thermaltake's professional gaming gear division Tt eSPORTS, has released the "MEKA" mechanical keyboard, which is claimed to be the first...
Zowie Gear has unveiled a new gaming keyboard called the Celeritas. The keyboard features mechanical keys and is designed to...