PNY has been long known for making various hardware devices such as video cards and memory cards, to say the...
The Japanese company KDDI has introduced a new and rather strange mobile phone dubbed Infobar C01. The new device will...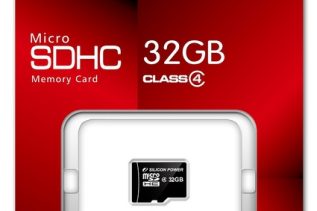 Silicon Power comes up with a new, larger capacity offer for your smartphone, digital camera or ebook reader – 32GB microSDHC...
Lexar Media outs a new multi-format memory card reader, which have five slots and supporting 24 types  memory cards. The...
SanDisk Corporation , the global leader in flash memory cards, announced that it will begin shipping the world's highest-capacity removable...
Transcend Information, Inc. (Transcend®), a worldwide leader in storage and multimedia products, today launched its new RDP7 multi-card reader that...
Kingston Digital, Inc., the Flash memory affiliate of Kingston Technology Company, Inc., the independent world leader in memory products, today...