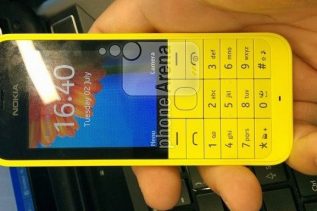 The Finnish mobile phone maker Nokia has prepared two pieces of news for us – the first one being that...
The Finnish communications giant Nokia has announced its cheapest mobile phone ever. Unveiled in Nigeria, the Nokia 103 mobile phone...
LG Electronics and Prada have announced the renewal of their mobile phone partnership, mentioning a new phone in the process...
Sharp Corporation will commercialize a mobile phone equipped with a solar cell module for the Chinese market from this February....
The company LG Electronics announced a new mobile device, made specifically for reading electronic books. The phone is with index...
Nokia Life Tools, the service which gives consumers in small towns and rural areas the ability to get a range...
Sony Ericsson today unveils the XPERIA™ X10, the first phone in a family of phones to deliver a consistent user...