Motorola  today introduced at China Telecom's CDMA Summit, the third generation smartphone from its Milestone family, or Droid 3. The...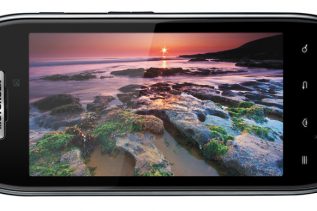 At a press in NYC, Motorola has officially unveiled its new flagship smartphone – the Motorola RAZR, which features ultra-thin...
Motorola's highly anticipated new RAZR smartphones have been revealed at a special event held in New York, USA. The US...
Motorola, Inc. unveiled the vision behind its Android portfolio with the introduction of MOTOBLUR™. Developed by Motorola, MOTOBLUR is the...
Motorola announced today a stylishly square and compact smartphone called the Motorola FLIPOUT with MOTOBLUR. The Motorola FLIPOUT is expected...
The mobile phone operator Nextel and Motorola have jointly announced the market availability of a new budget smartphone – the...
Join me my son, and we will rule the galaxy as Father and…...