Motorola's next high-end smartphone has been leaked online well before the official launch. The pictures show a smartphone with a...
Smartphone maker Motorola has started the sales of two new Android-based smartphones – the Razr D3 and Razr D1. The...
The Google I/O conference that will be held in May 2013 will be the place where Motorola will unveil a...
Motorola has come up with a new Android-based touchscreen computer with the company unveiling it for the first time in...
Motorola's highly anticipated new RAZR smartphones have been revealed at a special event held in New York, USA. The US...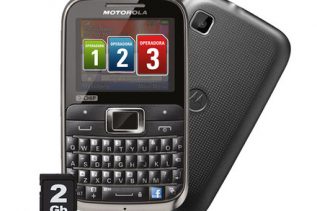 Dual SIM phones are not exactly rare nowadays but Motorola goes even further down this road by releasing the first...
The legal battle between Motorola and Microsoft has reached new heights when a German court prohibited distribution of most Microsoft...