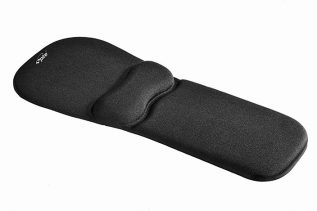 The well-known maker of PC cooling solutions and peripherals Spire has unveiled the WristPad, which is a mouse pad with...
SteelSeries today has introduced three new gaming peripherals for the Blizzard's upcoming action RPG sequel Diablo 3. The new Diablo...
The first ZOWIE GEAR's G-TF mousepad which is developed in cooperation with Swedish Counter-Strike player Abdisamad 'SpawN' Mohamed was announced...
SteelSeries releases a Limited Edition line-up of licensed gaming peripherals for the Electronic Arts' first person shooter Medal of Honor....
SteelSeries, the leading manufacturer of gaming peripherals and accessories, today announced the availability of SteelSeries Ikari Laser and QcK Mass...
SteelSeries, a leading manufacturer of game peripherals and accessories, unveiled a new line of gaming surfaces featuring art from Blizzard...