A new Intel SSD line has found its way to the Internet way ahead of launch thanks to the efforts...
US memory and SSD maker Micron has announced a new SSD line – the Crucial M500. The line will consist...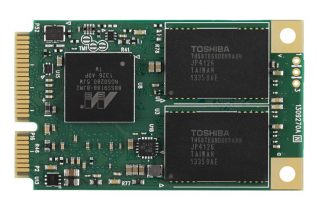 The US solid-state drive maker Plextor has added a new SSD line to its product list. The new SSDs carry...
The Korean electronics company has been making headlines in the past few days....
Samsung Electronics has launched a new mSATA SSD drive that belongs to the PM830 family....
Transcend extends its low-profile mSATA and half-slim solid state drives with two new SSD modules which are designed especially for...