Transcend extends its low-profile mSATA and half-slim solid state drives with two new SSD modules which are designed especially for...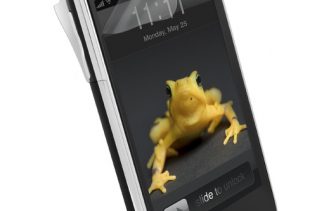 Wrapsol, LLC., introduced Wrapsol ultra, a patent-pending, first-ever line of adhesive films to include a shock absorption property that provides...
In a significant development in the convergence of communications and computing, Intel Corporation and Nokia are merging their popular Moblin...
MSI is offering tailor-made solutions with the release of the all-new Intel® ATOM processor N450 with integrated architecture for the...
Intel Corporation announced new Intel Atom processors today that feature integrated graphics built directly into the CPU, enabling improved performance...
Transcend Information, Ins. , a global leader in storage and multimedia products, today introduced its first portable CD/DVD writer, offering...
Hercules, a specialist in IT devices and accessories expands its successful XPS branded multimedia speaker line with the new XPS...