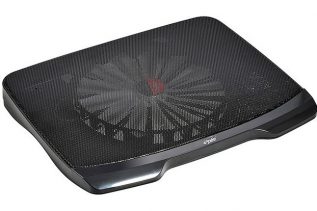 The company Spire Corporation, which is known for making various cooling solutions, has started the sales of its new Astro...
Cooler Master reveals its newest creation into the field of notebook cooling, the NotePal Infinite EVO cooler with U-shape design...
GlacialTech announced four new notebook coolers to help you fight against heat. The new S1, M1, Z1 and L1 models...
Cooler Master adds a new notebook cooler to its U series, to help you in these hot days. The NotePal...
Thermaltake adds a new member to its popular Massive23 line of notebook coolers, called Massive23 LX. The cooler device is...
Thermaltake Technology, a leading manufacturer of computer components, has launched a new member of their notebook cooling series, the Massive23 series!