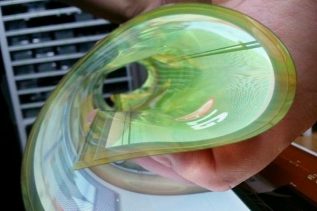 Truly flexible displays have been a dream for many years and although some such displays appeared a while ago they...
LG has had some really great smartphones so far but the company is still widely regarded as an underdog when...
Nikon Introduced today the new digital camera entitled COOLPIX S80, which comes with a bright three and a half inch...
You've never heard better audio from your iPod or iPhone. The new RDP-XF100iP is the best-sounding speaker dock yet from...
Transcend announced the release of its  new compact size MP330 digital music player.  It support commonly used file formats FLAC...