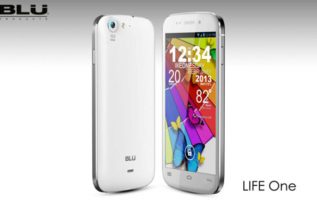 US smartphone maker BLU Products has announced the new LIFE series of smartphones, which consists of three models. The latest...
Two new models touch-screen All-In-One PCs from Gateway was revealed yesterday – first the ZX4300 powered by and the second...
The Taiwanese company HTC has suddenly faced production problems affecting its upcoming One flagship smartphone. Unfortunately for the company and...
HTC's woes with the One smartphone have continued – now the company expects to release the flagship smartphone sometime in...
HTC has decided to release its high-end One smartphone in blue for all people who are not fans of the...
Looking for ways to attract more customers and fans in an unusual way the Taiwanese HTC has announced it will...
Swedish earphone manufacturer Jays is launching its second product of the Spring, t-JAYS, targeting the active music fan who demands...