If you want to add protection and enhance your iPhone with super powers, Marvel and PDP  have launched a cool...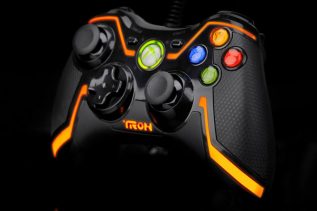 Tron, the new Tron Legacy, the Walt Disney Pictures' science fiction film is already released and as you might expect...
The industry manufacturer of products for all video game platforms,Performance Designed Products (PDP), announced that it will be the only...
Charging your Wii® remote is about to get simpler. Performance Designed Products® LLC ("PDP"), a top gaming accessory provider, is...
Samsung Electronics America, a subsidiary of Samsung Electronics Corporation, a world-leading manufacturer of professional LCD and PDP display products, today...