The Japanese manufacturer of PC peripherals Pioneer has released a new Blu-Ray burner that natively supports BDXL disks. The device,...
Pioneer comes up with a new offer for the DJs, a new club-standard digital mixer which offers a various new...
Japan – Pioneer Corporation and Sharp Corporation  signed a formal contract for the establishment of an optical disk joint venture....
Pioneer Electronics (USA) Inc. announces its new BDR-205 Blu-ray Disc® Computer Writer, the industry's first and fastest model to feature...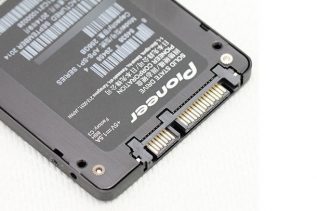 The Japanese maker of optical disk drives and audio systems Pioneer has joined the list of solid-state drive makers. The...
Pioneer Electronics introduced a new white version of their CDJ-350 digital media players and a DJM-350 2-channel mixer for DJs....
Consumers looking for the ultimate A/V control center with seamless iPhone and iPod touch integration will find it in Pioneer's...