Versatile, Intuitive and Elegant. These are the qualities found in the Eee PC™ 1004DN, an ultra-portable mobile internet device which...
Cyber Snipa has announced a new portable speaker, appropriate for those who wants to listening to music on the go. The...
Already a robust performer in the most challenging environments, Darim Vision's PVE400 Portable Video Encoder/Streamer adds black-box-type archiving to its...
Hitach GST today has introduces a new range of external hard drives, which comes with fast USB 3.0 interface and...
The end of September will bring into this world a new I-O Data portable DVD writer known as DVRP-U8. The...
So you can keep cool and comfortable — and use your mouse — everywhere you use your laptop, Logitech  introduced...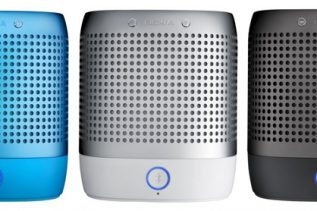 Beside the new flagship N9 smartphone, Nokia today also revealed and a new portable speaker which is the ideal travel...