Nikon releases the 14.1 megapixels COOLPIX S1100pj, projector-equipped digital camera, allowing you to project and share images captured with the...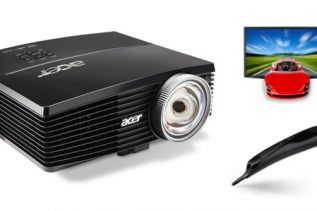 Acer America today has launched a new ultra-short-throw projector which comes with Acer SmartPen that allowing you to write directly on the projected image for more interactive presentations.
Casio America has announced that their mercury-free, laser and LED Hybrid Light Source GREEN SLIM Projector family received four new...
Seiko Epson Corporation  announced that it has started volume production of its latest line of liquid crystal panels ("3LCD chips")...
Epson, today announced that it has begun volume production of two recently developed high-temperature polysilicon (HTPS) TFT liquid crystal panels...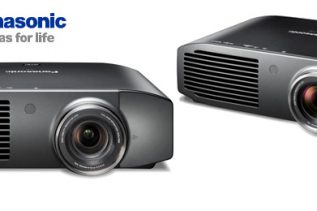 Panasonic has revealed its first Full HD 3D capable home theatre projector which offers 1080p (1,920 x 1,080 pixel) resolution...
Toshiba's Digital Products Division will ship its palm sized mobile projector in April 2009. At just 1.4 pounds, the Toshiba...