Gioteck have teamed up with VGA to bring you the best possible bundle deal to grace your playstation 3. The...
Sony issued firmware upgrade 2.53 for the PlayStation 3 Tuesday, enabling full-screen flash video playback....
Security researcher Nick Breese has taken his PS3 and believes that the console's powerful chip is very suitable to write password...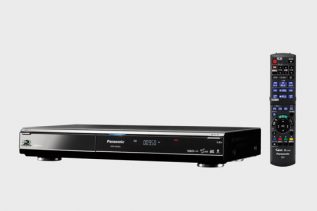 Panasonic unveiled this afternoon 3 new DVRs (Digital TV Recorder) with the DMR-BW95, DMR-BW850 and DMR-BW750 (1TB, 500GB and 320GB...
Sony Computer Entertainment America (SCEA)  announced that MTV Networks (MTVN), a division of Viacom , will bring its hit entertainment,...
Wedbush Morgan's Michael Pachter is anticipating that Sony will cut the price of the PlayStation 3 to USD 299 in...
Have you ever wanted to just sit on your couch and watch YouTube on your TV? Well, it's now possible...