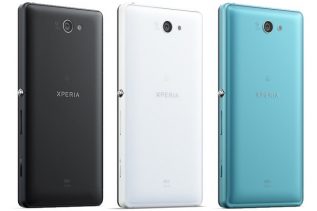 The Japanese smartphone maker Sony plans to start the sales of a rugged smartphone known as Xperia ZL2 SOL25. The...
HTC's flagship smartphone M7 will become available in Europe on March 8, a French source has revealed. The specs of...
The Internet has become the home of a yet another unannounced but leaked smartphone – the Samsung ATIV Odyssey. The...
Sony has announced possibly the cheapest smartphone, based on Android 4.0 Ice Cream Sandwich out there....
HTC has unveiled a bunch of new smartphones at the MWC with the expected HTC One X leading the pack....
Acer releases a special edition of its Android-powered Liquid e smartphone – Liquid E Ferrari. Can you guess the color...
Company Toshiba announced new ultra-thin smartphone – TG01. Equipped with the largest so far touch display, which has a 4.1-inch...