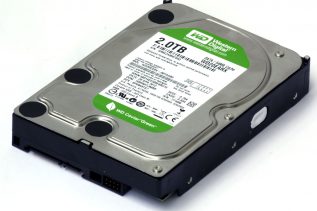 In year 2008 Western Digital (WD) introduced color labels for its hard drives – Green was for energy-efficient models, Blue...
Computer enthusiasts have long been introduced to Western Digital's hard drive families – Green for low power and efficiency, Blue...
A new touchscreen phone from Samsung will be available on April 22 at Verizon Wireless. The Samsung Reality has 3...
Apple® today introduced the new iPod nano®, adding a video camera, mic and speaker to the world's most popular music...
Don't keep your favourite tunes to yourself. Share them in rich, stereo sound with the slim, stylish new WALKMAN® S540...